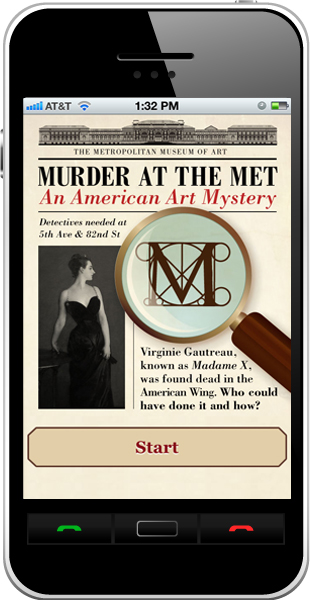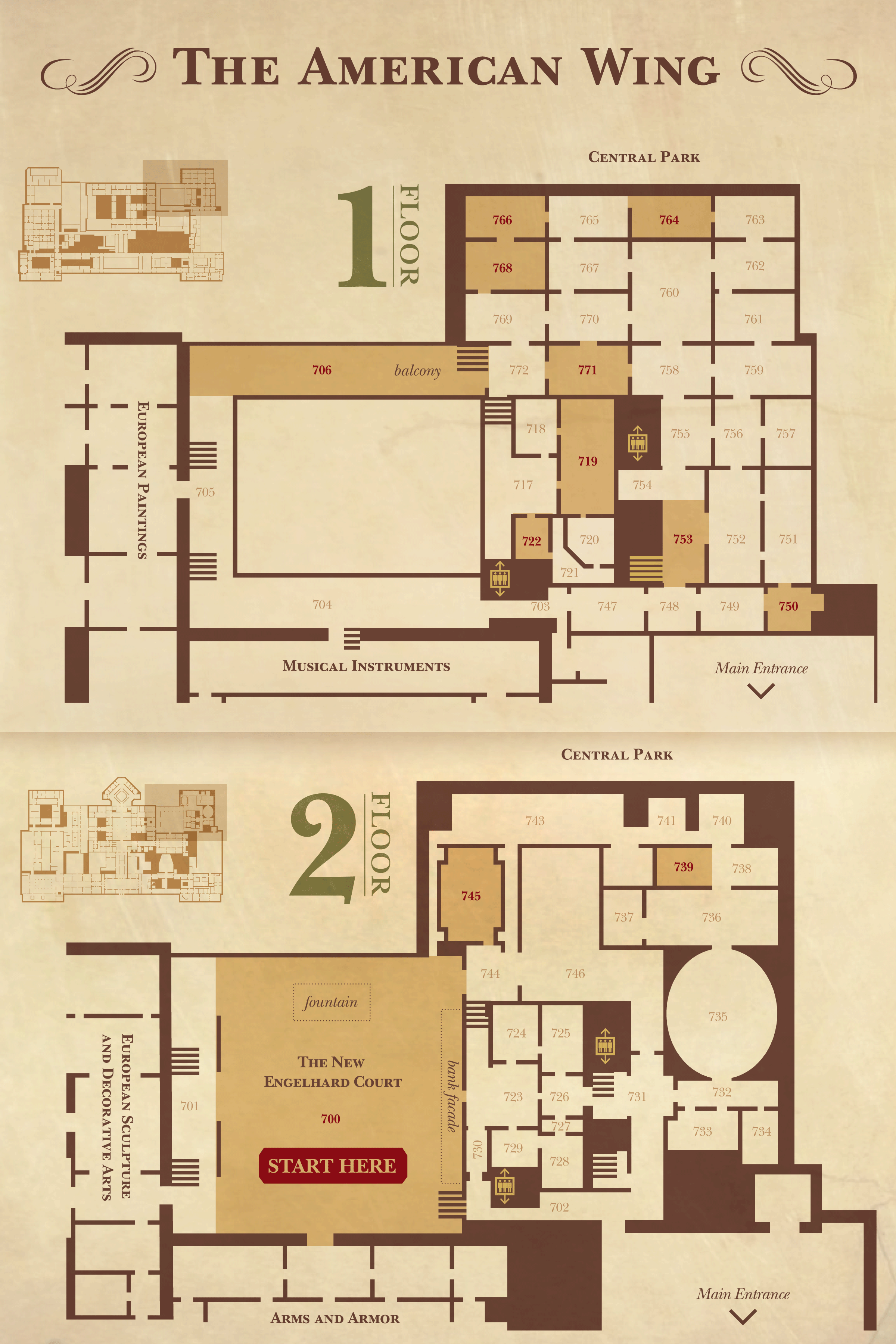 Murder at the Met is an interactive "Clue" type game to be played at the Metropolitan Museum of Art. Initially built for a Met Museum teen event, the game can be played at the museum anytime with any smartphone.
The Challenge:
The Met's multimedia team had a great idea: a digital mystery for their galleries to be released for a teen evening event. But they had limited funding, limited technical production resources and a timeline of under three months. The team was considering making their story a paper-only, one-time event, but we had some ideas of our own!
The Solution
What the Met multimedia team did have was a great group of content production specialists , educators and designers. We worked with them to create a partnership with TourSphere (now OnCell) and designed the game dynamic, pathway and copy in a way that would plug into an existing app-building platform with minimal custom coding. The Met's design team included beautiful design pieces and voila! The game could be released on mobile-web and ready for the teens to play in under three months.